If you're new to the embroidery sector, then it's more than necessary for you to gather a complete idea about the most needed embroidery tools and materials.
Frankly speaking, embroidery is no less than art. You have to be creative on one side. And, on the other hand, you have to use all the necessary tools and materials so that you can turn your imagination into real-life design works.
You know what – the entire procedure of embroidery is even more than just an artwork.
You might be thinking – WHY?
Well, to be very honest, the embroidery process is therapeutic, calming, and in short – it works like no less than medicine for all of those distressed souls.
Hence, it's really vital for YOU to have a piece of complete knowledge over the essential tools and materials you must have to use for your embroidery works.
Here, in this comprehensive discussion of ours, we're going to share a complete GUIDE of "Embroidery Tools and Materials."
We BELIEVE that our GUIDE will help you get a FULL-IDEA about the essential materials and tools required for an embroidery business.
If you have much interest in embroidery business, but don't have any idea about where to start from, then, without having any second thought, you should read "Step by Step Guidelines of Starting An Embroidery Business" right at this moment.
But, if you have already done your homework and looking to buy the best embroidery machine, then you should take a look at – "Top Rated Embroidery Machine for Your Home Business." And, for a bigger investment like commercial embroidery business, you can give a thorough look at "Top Rated Commercial Embroidery Machines In 2020".
Before we start our detailed guideline, allow us to let you know about –
What Are Embroidery Tools and Materials?
Well, the answer is very SIMPLE & STRAIGHT.
Embroidery tools & materials are known as those sorts of elements, which are the prerequisites for performing the embroidery works.
You should remember the fact that – the more tools you have, the more attractive your embroidery designs will be.
What are the different embroidery tools and materials?
So, here, at this point in our discussion, we're going to give a brief introduction of each of those embroidery tools that can turn your designs into a MASTERPIECE!
Your job is to give a thorough study on all of the following pieces of sections…
Embroidery Hoops:
The embroidery hoops work for holding your fabric in the exact place you want while performing your stitch job. This will also assist you in stitching, along with preventing all types of puckering.
You should remember the fact that those embroidery hoops are of different sizes, which are basically distinguished by their diameters (measured in inches).
It's totally common sense that you need to choose the right kind of hoop for your stitching projects. If you fail to choose the right type of hoop for your project, then the entire project could turn into a disaster.
Hence, it's really vital for you to select the most appropriate kind of embroidery hoop that best matches your embroidery projects.
Embroidery Scissors:
Well, embroidery scissors are not just those ordinary scissors found in the market.
So, you can't just THINK of using those regular scissors for your embroidery projects.
Usually, the embroidery scissors are somewhat sharp and small in their sizes. Actually, those scissors are ideally designed for trimming floss closely and cleanly.
Hence, give a great level of consideration while choosing your embroidery scissors.

Embroidery Needles:
Again, embroidery needles aren't the same as those ordinary needles.
And, for your information, embroidery needles come with a variety of sizes. Actually, a single needle can't serve you for all of your embroidery projects.
Hence, we would suggest YOU purchase a set of different sized needles. This will help you cover almost all kinds of embroidery stitching projects.
Pinking Shears:
This is a great tool that works for cutting the fabric to provide a jagged edge. This will help you keep the edges of the fabric from being unraveled while you're working with it.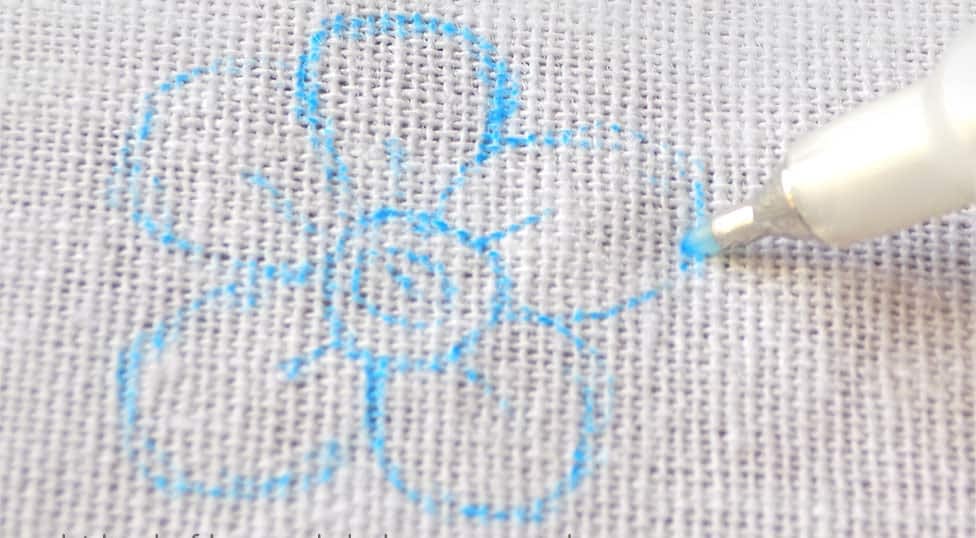 Water Soluble Pens:
One of the essential embroidery tools is the water-soluble pen. This is a special kind of pen that you can use for the work of embroidery transfer.
For both beginners and professionals, this water-soluble pen can be of great use.
These pens are very easy to use, and YES, you can get them on different sizes. Besides, the marks can be washed out with no hassle at all.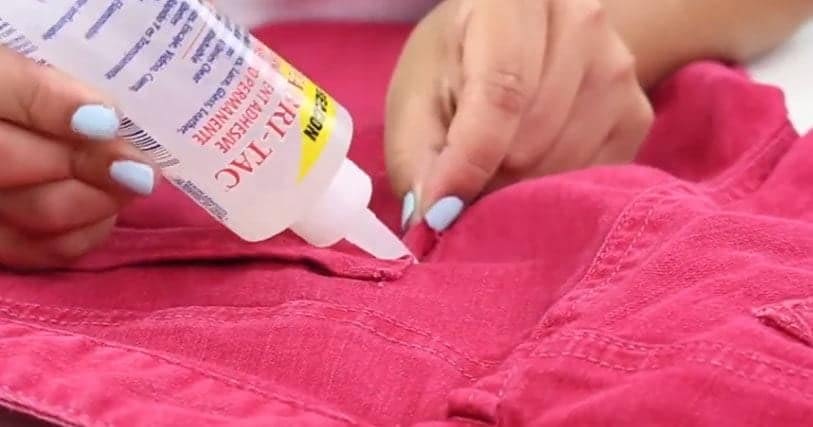 Fabri-Tac Glue:
For an embroidery project, we have great dependability on the fabri-tac glue.
In order to get a perfect finishing to your embroidery works, you can undoubtedly choose this embroidery material.
This special sort of glue sticks to your fabric permanently, and at the same time, it takes like no time to be dried.
Additionally, you can choose this fabri-tac glue for working with knots as well.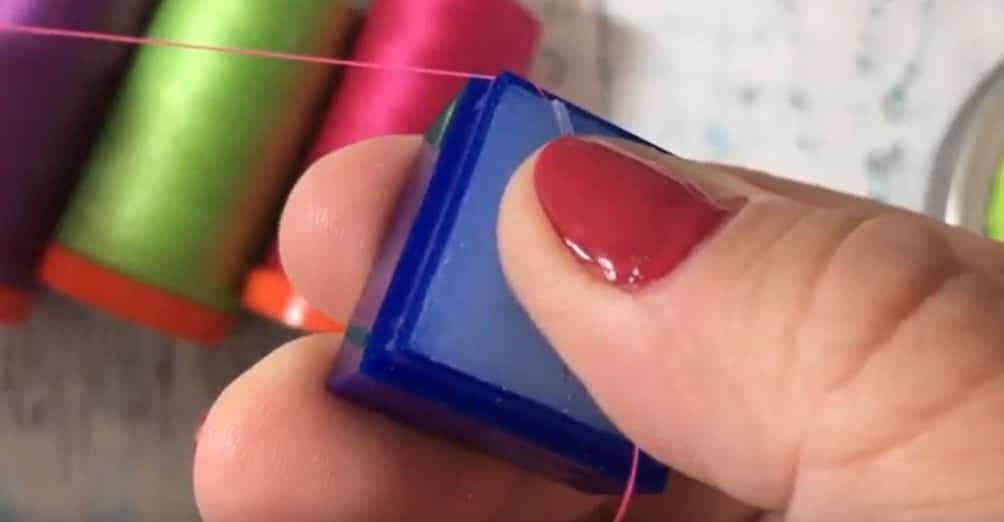 Thread Heaven:
This tool is also known as a thread conditioner.
This tool is mainly designed to help you pull through the floss on your fabric with complete ease.
And, the thread heaven will also assist you while threading the needle with all of those stubborn floss.
FYI, one container of thread heaven will last for a longer period.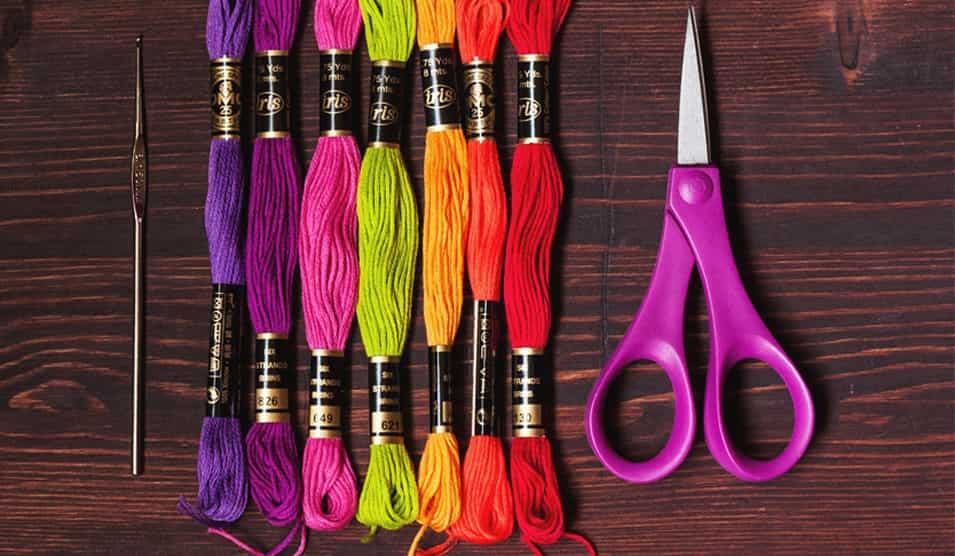 Embroidery Floss:
Well, at the present time, you can find a variety of flavors when you try to buy embroidery floss from the market.
The manufacturing companies offer different varieties because not every floss is IDEAL for all of your embroidery projects
Before you buy embroidery floss from the market, make sure you do a proper kind of HOMEWORK for your embroidery project. This will help you to get the right type of floss for your stitching projects.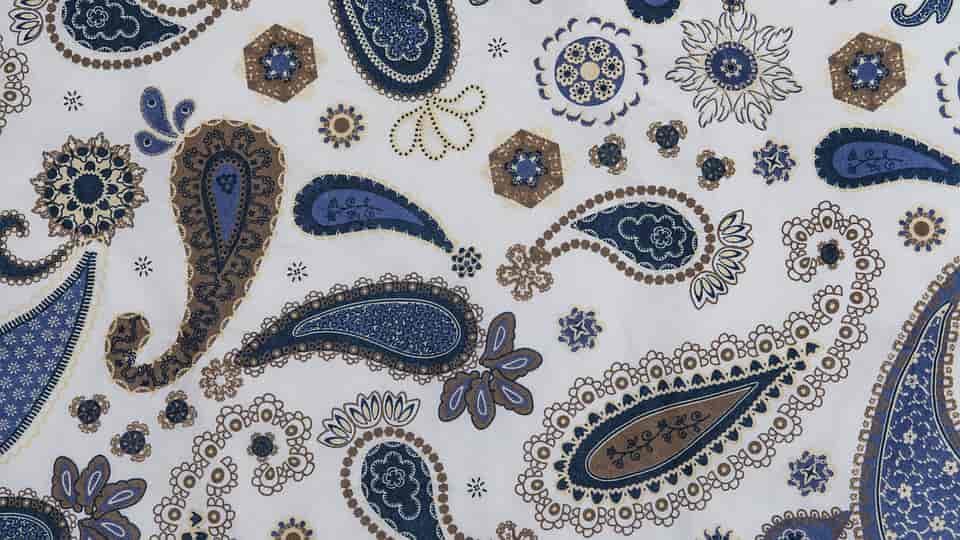 Embroidery Fabric:
YES, the fabric is another most vital element of your embroidery projects.
You can use almost any type of fabric depending on the requirements of your clients.
However, the most popular ones are – muslin, quilting cotton, and linen. All of these are beginner-level embroidery fabrics which you won't face any problem to work with.
By the way – linen is my all-time favorite!
Iron with Ironing Board:
If you're a beginner, always you should keep in mind that you need to iron the fabric before you start the work of embroidery.
And for the ironing job, you definitely require a good piece of iron along with an ironing board.
From our EXPERIENCE, we would suggest you buy a steam iron where there're different temperature settings. This will help you most while performing the ironing job on different fabrics.
Light Tablet:
You should use a light tablet for transferring your embroidery designs and patterns. We found this tool really helps to get the most accurate kind of drawings.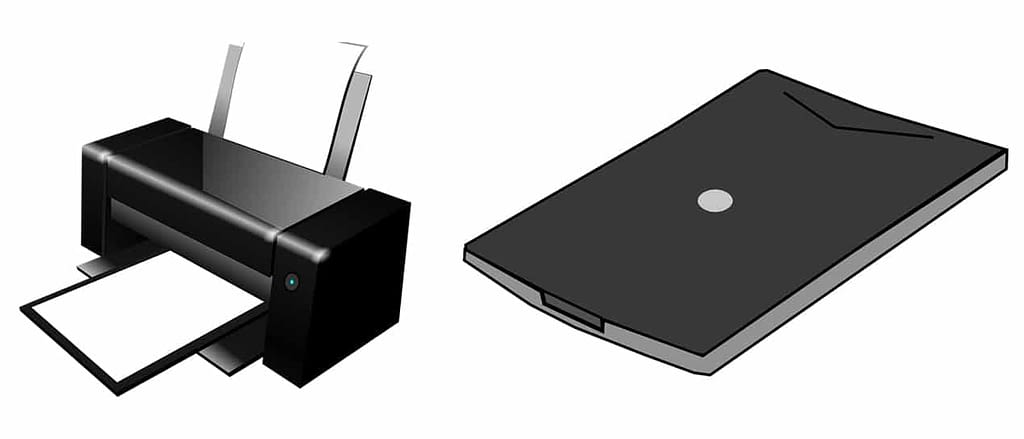 Printer and Scanner:
You'll surely need a printer along with a scanner in order to print those embroidery patterns. So, don't forget to add these embroidery tools while preparing your list.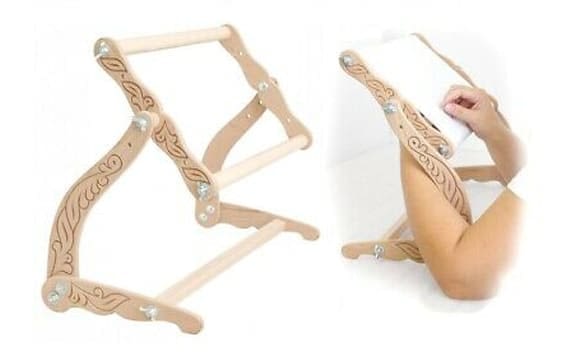 Table Stand:
In order to have complete control over the stitching job, you certainly require a table stand.
Although we've already mentioned that an embroidery hoop is necessary for holding the fabric while you do the stitching job, it's also TRUE that a table stand is necessary for a PERFECT stitching job.
Table stand comes with varied sizes and dimensions. You must check the dimensions before making your order for a table stand.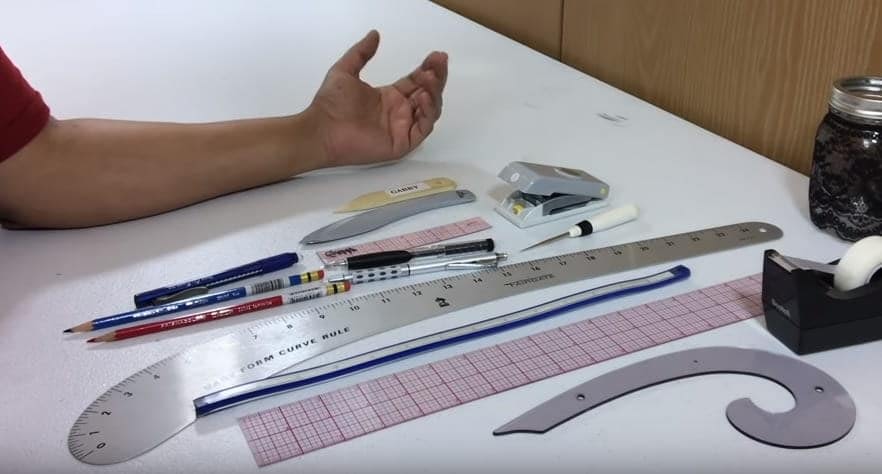 Ruler:
For avoiding measuring mistakes, we always suggest using a ruler for every embroidery project.
A ruler will help you in a wide range of ways. You'll feel the need of a ruler once you START your embroidery business.
So, it will be better to get a complete preparation before the START of your embroidery projects.
Thimble:
This embroidery tool will help you avoid unnecessary accidents that may occur with the pricking needles.
In order to keep your fingers safe, you should definitely purchase a thimble.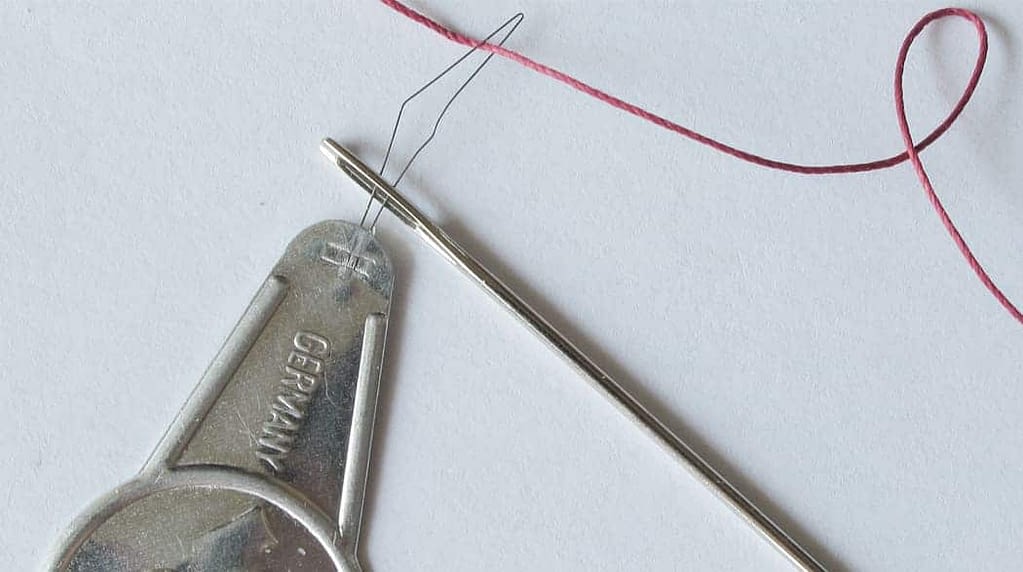 Needle Threader:
This is an essential embroidery tool specially made for those who have problems with threading the needles.
Actually, a needle threader is mainly designed for beginners. But, at the present time, some professionals with needle threading difficulties have also become fans of this tool.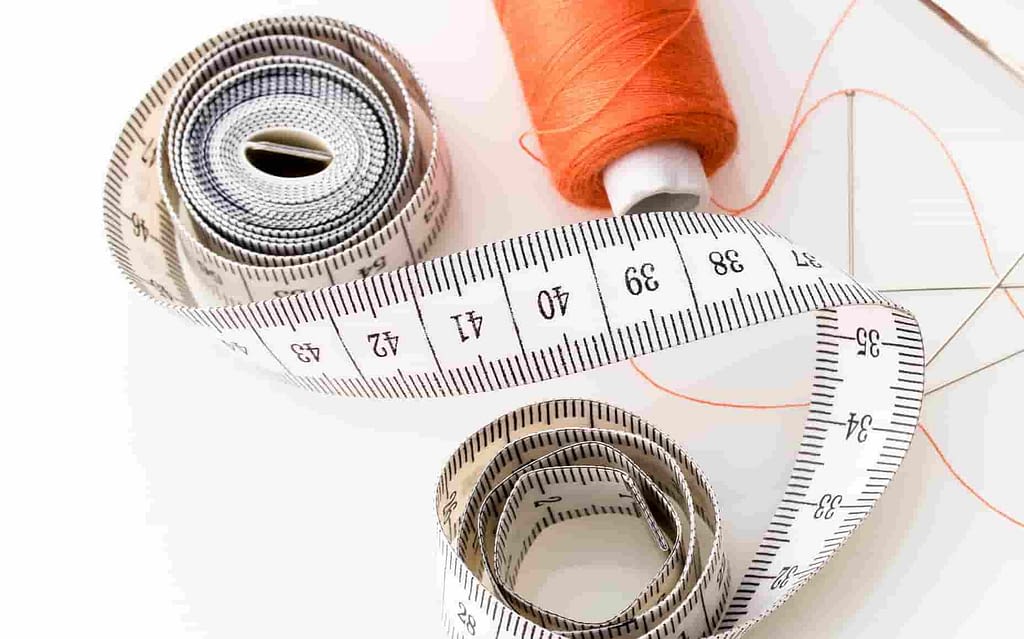 Tape Measure:
For getting accurate measurements of your fabric, you must need a tape measure. This will save both of your TIME & ENERGY.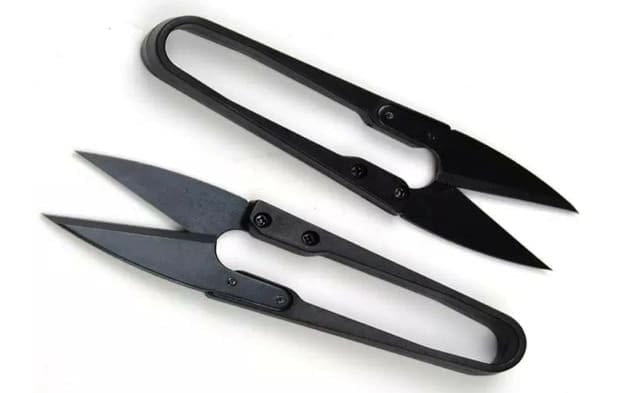 Thread Nippers:
For handling the small and sharp cuts, you should get a pair of thread nippers. This will surely take your embroidery works to the next level.
Make sure to read the user manual before using the thread nippers; otherwise, your fabric may turn into a waste.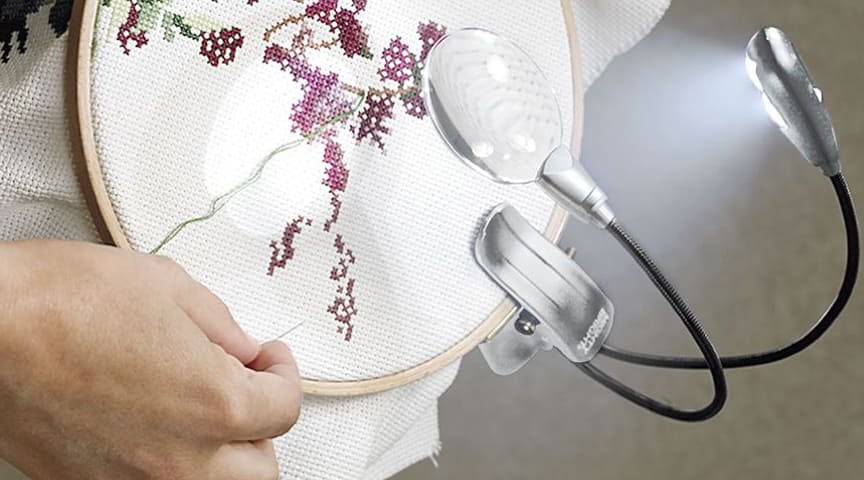 Magnifiers:
If you have problems while seeing the smaller objects, then we suggest you get magnifiers. This embroidery tool will also help you check the delicate works very precisely.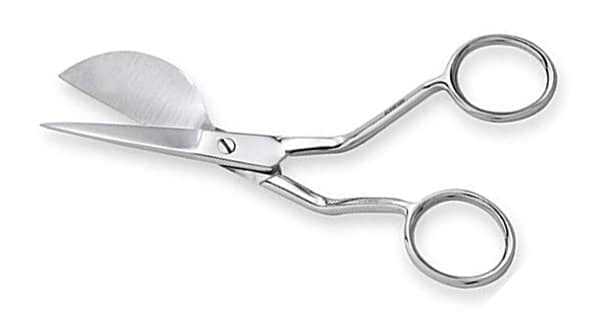 Appliqué Scissors:
This is a special sort of scissors which is ideally designed for cutting appliqué with ease. If you use any other type of scissors, then it may damage your fabric.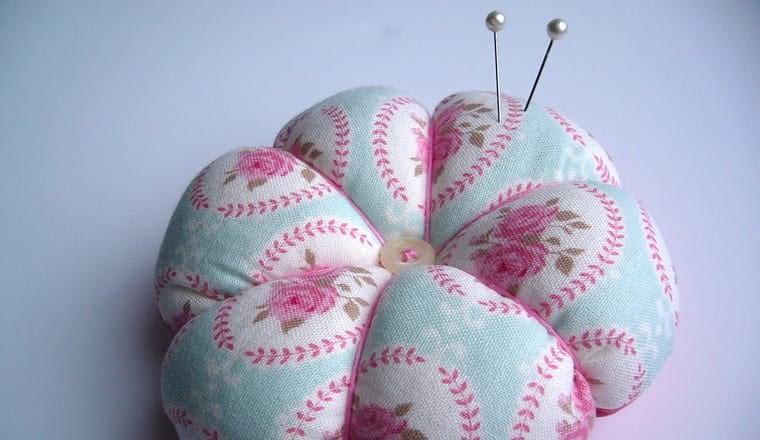 Pin Cushion:
It is a small yet powerful tool for any embroidery work. This tool will help the needles to become safe and handy.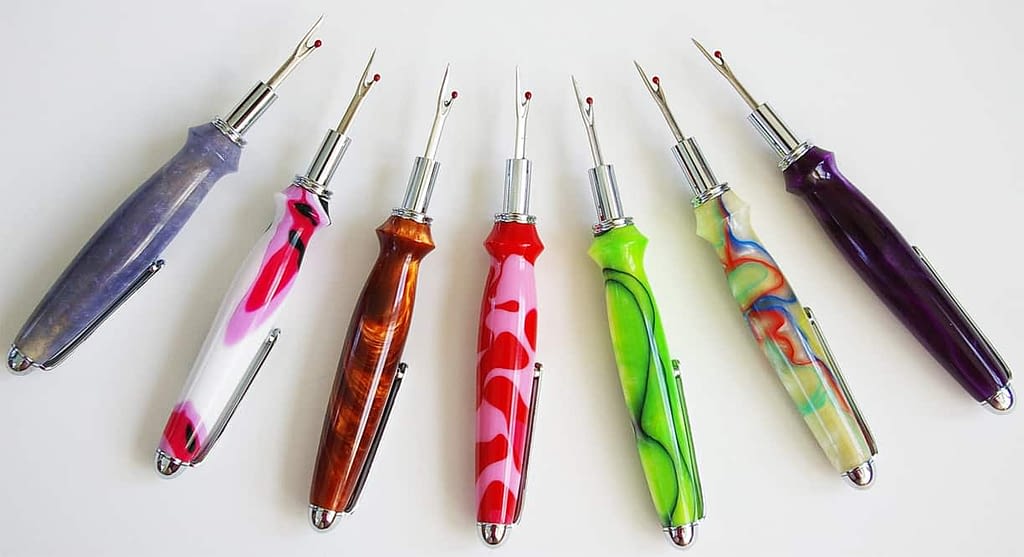 Seam Ripper:
We wish that you won't need this tool to use for any of your stitching jobs. But, to be on the safest side, you must have this tool for ripping the stitches for cases when you commit a stitching mistake.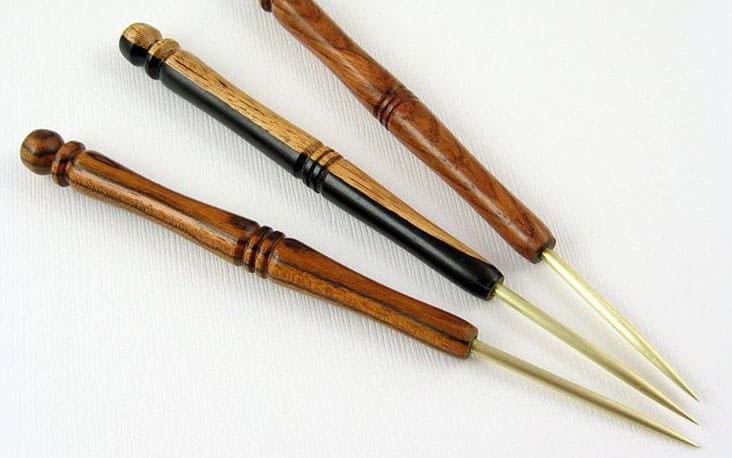 Laying Tool:
This is a very exclusive embroidery tool that may help you with applying special kinds of embroidery techniques.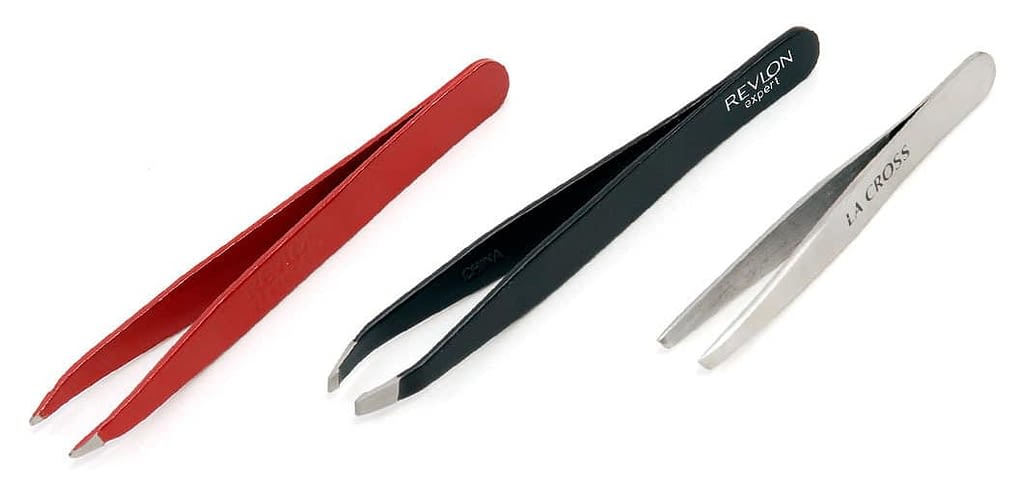 Tweezers:
And, this embroidery tool comes with angled ends that will do the job of picking stitches with a higher level of legibility and accuracy.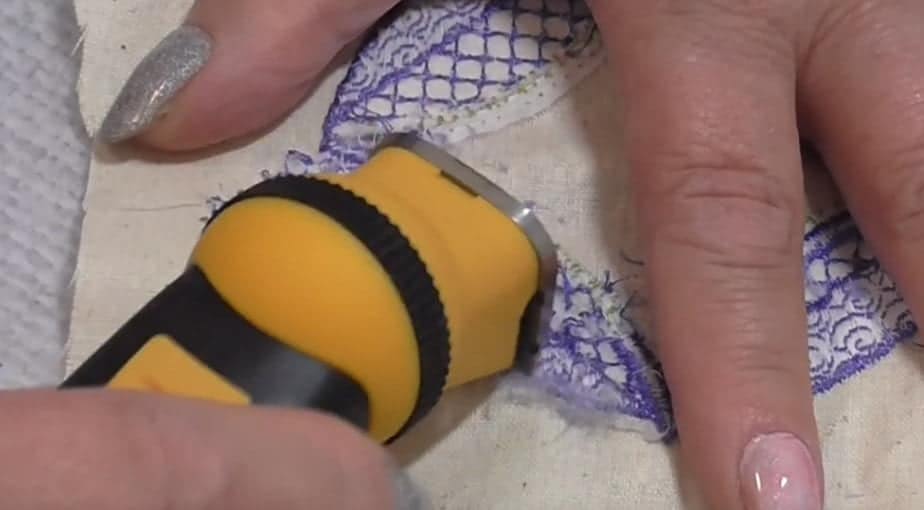 Embroidery Eraser:
From our point of view, this is an amazingly designed embroidery tool that can SAVE a whole lot of your TIME.
If you make a sudden decision to change the embroidery design, then you can use this tool for cutting the threads within a very short time.
Since it is an electric tool, we recommend you handle it with great care.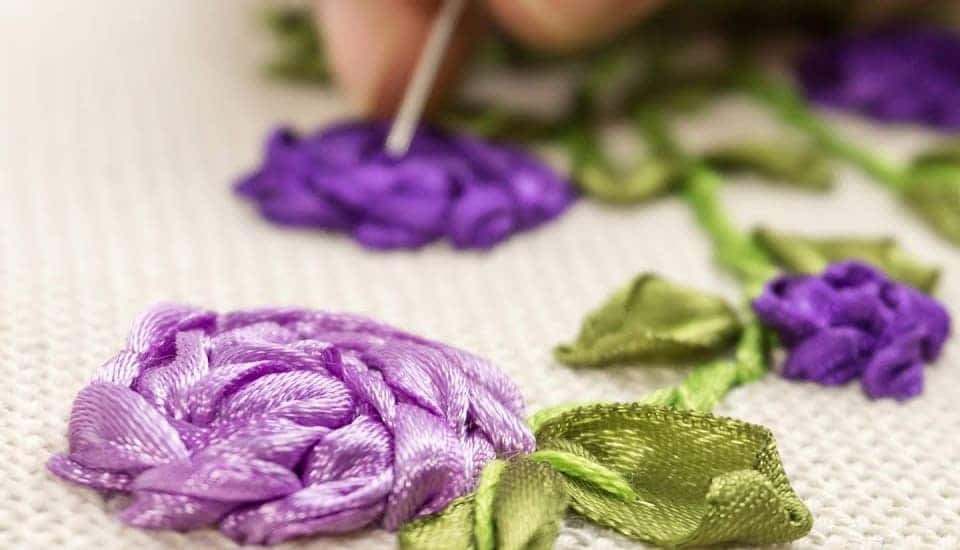 Ribbon:
The ribbon is also needed for your embroidery projects. You'll find a variety of ribbons in the market. So, choose the one you need for your projects.
Felt:
This embroidery tool will work for holding up the embroidery stitches to its exact position.
Frequently Asked Questions(FAQ) About Embroidery Tools And Materials.
1. Where to buy embroidery punch tools large sizes?
Answer: Going physically to the market would really be a time-consuming job for anyone.
So, we would recommend you to buy embroidery punch tools from the online market. But, make sure to check the reviews before buying one.
2. What tools do I need for machine embroidery?
Answer: For machine embroidery projects, you'll need a variety of tools.
We recommend you to manage all the tools we mentioned above. This is a complete list that will help you to deal with almost any kind of embroidery project.
3. Where can I buy embroidery stitching tools?
Answer: Again, we would suggest you buy the embroidery stitching tools from the online market. But, as always – make sure to study the reviews to get the best stitching tools.
4. Who sells buzz tools embroidery software?
Answer: At the present time, there're different companies that sell buzz tools embroidery software. While selecting any company, make sure to check the brand reputation and popularity in order to get the best software.
Final Words
So, this is all about our discussion on the embroidery tools and materials.
We believe that we've covered almost all the essential embroidery tools which you'll need for embroidery projects.
Since this is a huge list, so we would suggest you give an in-depth focus while preparing your purchasing list.
However, for an embroidery business, you must have to manage all of these needed embroidery materials so that you can handle almost all kinds of embroidery projects.
If you THINK that we might have missed any of the important embroidery tools, then make sure to remind us.
We'll surely add your recommendation to this comprehensive discussion of ours.
This is all for TODAY!
Happy Stitching!